Live Events to Supercharge Your Financial Intelligence
Join me, Clayton Morris, and my wife Natali for a live event in a city near you.
These intimate events are designed with one goal thing in mind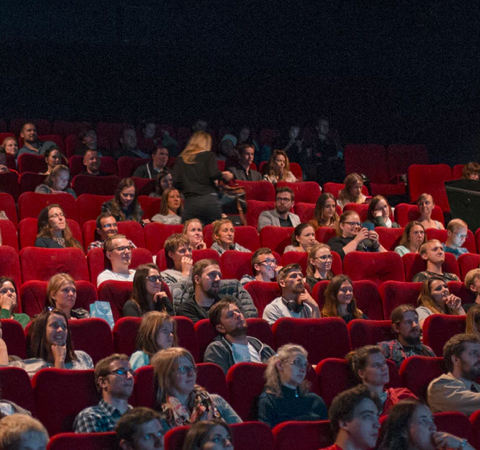 to increase your financial intelligence…or as we like to call it, your "Wealth Consciousness."
Develop new financial skills
Learn the foundations of a winning money mindset
Get practical tips for managing and growing your money
Laid back, relaxed, and entertaining
Amazing people, all on the same journey
Nov 8 ( 7 - 10 pm)
Lexington, KY
401 W High Street, KY 40507
TBA
Newark, NJ
TBA
Coming Soon
TBA
Scranton, PA
TBA
Coming Soon
TBA
Richmond, VA
TBA
Coming Soon
You won't walk on coals. And you probably won't cry. But you will leave with much more confidence for your journey to financial freedom. And at least a couple new friends.
Enroll in the Financial Freedom Academy
Learn How to Earn Your Financial Independence
A step-by-step process for building passive income and creating the life you want.
Build a Financial Skillset
Master a New Money Mindset
Guided Courses and a Proven Process
What You Get in the Financial Freedom Academy
Hours of Life-Changing Financial Trainings from Clayton and Natali Morris
9 Powerful Lessons That Will Allow You to Change Your Financial Future… Forever
Exclusive Access to the Freedom Community – Our Private, Engaged and Tenaciously Helpful Mastermind Group to Help You Accomplish Your Goals
Ongoing Live Trainings That Go Even Deeper (Plus Live Q&A)
Special Access to a Growing Library of Bonuses, Resources and Tools (Worth hundreds of dollars on their own!)
What our
clients have to say
about the Academy:
"You will never regret this decision. Best investment I've ever made."

Name

Job
"If I can do it, you can too."

Name

Job
"$10,000? This is a steal. Get it before the price goes up."

Name

Job
"You will never regret this decision. Best investment I've ever made."

Name

Job
"If I can do it, you can too."

Name

Job
"$10,000? This is a steal. Get it before the price goes up."

Name

Job